If you are a porn enthusiast and you love to watch hot pornstars in action, you have probably asked yourself at least once: why do people watch live cam shows? Well, this goes both ways, since while there are some similarities between the cam industry and the porn industry, they are still different.
Just like everyone has their own fetish and desire that can make them horny from the very beginning, everyone has the right to choose what they want to watch. However, just like with the ones who enjoy porn, most people who love cam shows do not understand what's so great about the porn industry either.
The biggest difference
Right off the bat, you can easily see one huge difference between the two; one happens in real-time while other is pre-recorded. This means that while the cam shows are streamed live and you can sometimes be a part of them, the porn clips were already recorded and you are just watching that recording.
Therefore, the first reason why people tend to like live cam shows is just because everything happens live. There is no way to accurately predict what will happen in this show, which makes users even more interested. From time to time, mishaps can occur and they can end up being both embarrassing and erotic.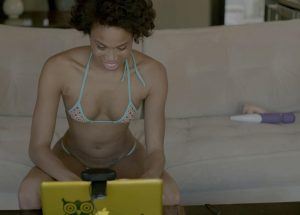 On the other hand, you have the pre-recorded porn movies where you should already know what happens. For example, the porn movies today have a set of categories or tags listed below, which gives you an idea of what you are about to see. Everything is staged, and things do not just naturally flow like they do in the live cam shows.
However, the reason why some people like porn movies better is actually because they know what to expect. In addition, the live cam shows can usually just be seen once, unless you record the girl while she films herself, while the porn movies after you buy them, can be viewed as many times as you want.
Webcam interactions
Another thing that makes people go crazy over webcam models is the idea that they can talk to them. Every live webcam show has a chat section where users are able to share their ideas, wishes or simply talk to the girl. Even if you just write a simple 'Hello', just by seeing the cam girl of your dreams wave back to you and respond will surely make your heart skip a beat.
In addition, almost every cam girl has her own 'Tip Menu', which is a list of naughty things she is willing to do for her viewers. But, these naughty acts are not free, and they can be paid with tokens, which is the webcam currency. Every act costs, and after you have tipped the cam girl the right amount, she will proceed to do the act live.
There is also the ohmibod toy that is connected to the chat room. So, when you tip your cam girl, the ohmibod toy, that cam girls will put inside their vagina, will transmit vibrations that will tease her. Sometimes, these cam girls might do you a favor, which means that you can get a free pass, which usually happens to regular viewers.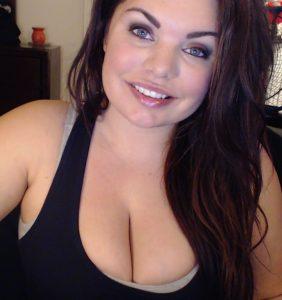 We all know that the porn movies do not offer such interactive options since they are all pre-recorded, and they do not happen live. The closest thing we have so far are the porn games where you get a couple of options of what the girl can do.
Pornstars VS cam girls
If you do not pay that much attention to the way your porn content is presented, but you have a specific taste in women featured in those clips, then you should know the biggest difference between a professional and an amateur.
First of all, there is a reason why we call pornstars the professionals of pornography, and that is because no matter what kind of act they need to provide, they will always do it perfectly. Now, this does not mean that they will do it without any errors on their first try, but since porn movies are pre-recorded, all the mishaps or things that are not important are usually cut.
This is why the porn movies seem too perfect to be true, but that is actually something a lot of people prefer, simply because you never know what might happen on a live cam show. In addition, if you already have a favorite pornstar, you do not have to wait for her next live cam show, you can simply buy her already existing content that you can re-watch many times.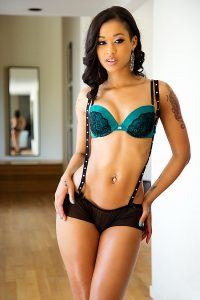 However, if you prefer to watch homemade movies instead of the scripted pornography, then live cam girls are at your service. Most of these girls are amateurs, and while they do not know how to professionally present themselves, they do know who to please you through the screen.
Private shows and VR porn
One of the biggest trends in the porn industry today are the VR sex tapes (virtual reality porn). This only works if you already have one of many VR devices, such as Oculus Rift, Sony PlayStation VR or any other. The reason why this has become such a huge thing is because while we are not able to interact in any way with the porn movies we watch, with the VR devices you will feel like you are actually there.
Today, there are a lot of best porn sites with different VR porn clips that allow you to watch your favorite pornstar as she virtually pleases you and the closest thing that cam girls have to offer to the VR technology is probably a private show.
In the private cam shows, the webcam girl will invite you to a private chat room, where she will only do acts for you. This means that nobody else is allowed to interrupt as she fulfills your naughtiest wishes. With all that said, it is up to you to decide which one do you prefer; the amateur girls with genuine naughty content or the professionals who know what they are doing.